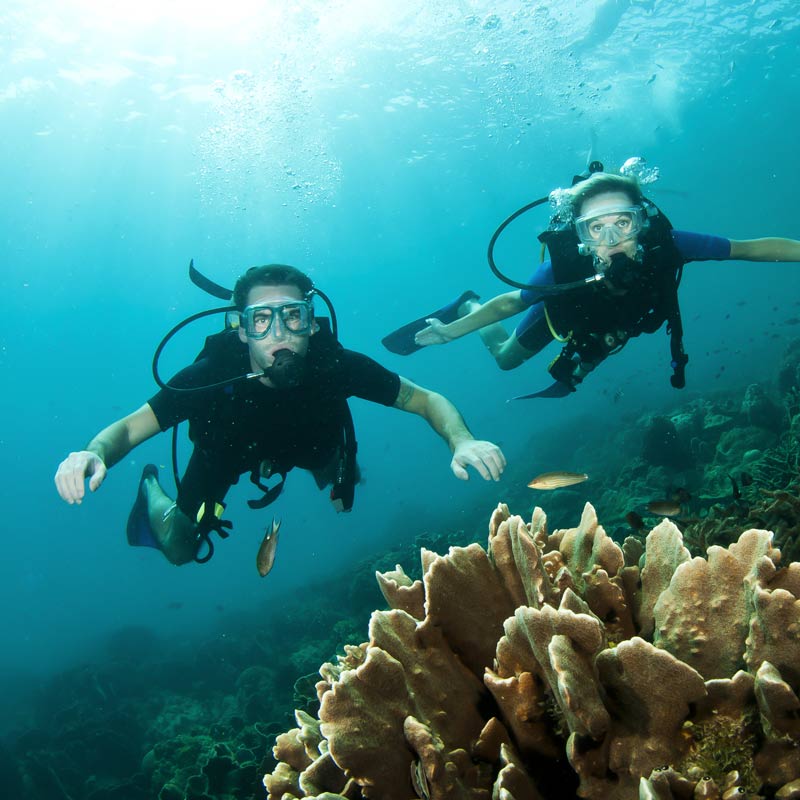 Discover Scuba Diving
Have you always wondered what it's like to breathe underwater? If you want to try scuba diving, but aren't quite ready to take the plunge into a certification course, Discover Scuba Diving is for you. PADI dive shops offer this program either in a pool, off a beach or from a dive boat. You can try scuba close to home or while you're on vacation at a dive destination. While not a scuba certification course, Discover Scuba Diving is a quick and easy introduction to what it takes to explore the underwater world.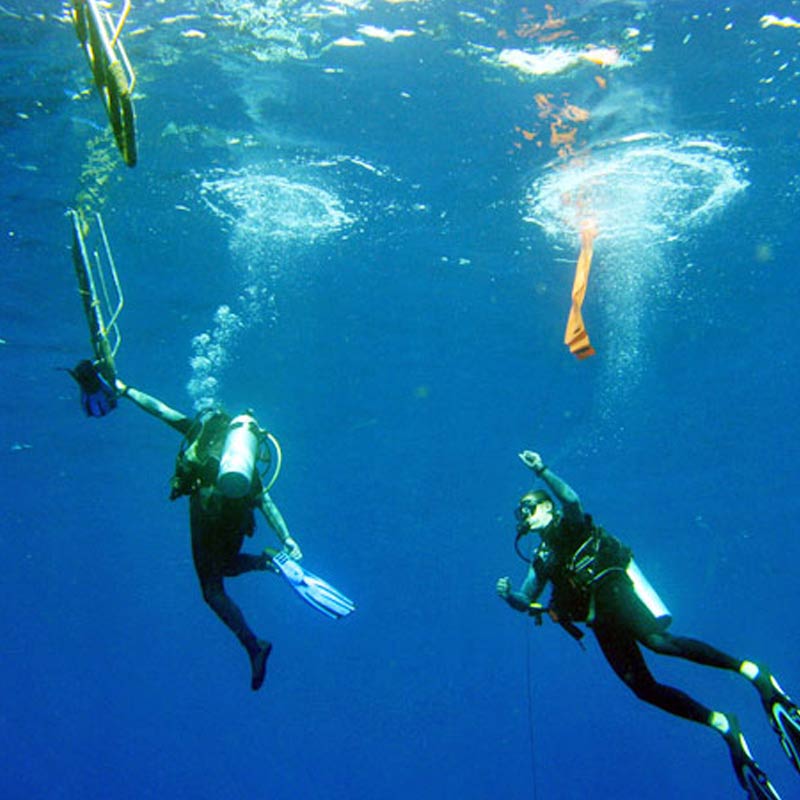 Open Water
If you've always wanted to take scuba diving lessons, experience unparalleled adventure and see the world beneath the waves, this is where it starts. Get your scuba diving certification with the PADI Open Water Diver course – the world's most popular and widely recognized scuba course. Millions of people have learned to scuba dive and gone on to discover the wonders of the aquatic world through this course.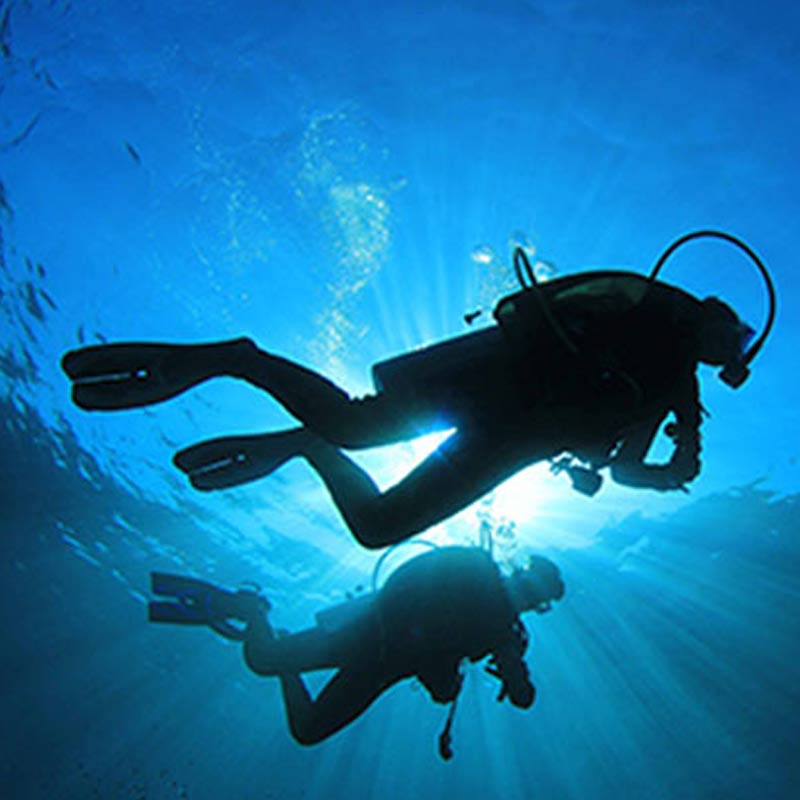 Advanced Open Water
That's what the PADI Advanced Open Water Diver course is all about. You don't have to be "advanced" to take it – it's designed to advance your diving, so you can start right after earning your PADI Open Water Diver certification. The course helps build confidence and expand your scuba skills through different Adventure Dives. You try out different specialties while gaining experience under the supervision of your PADI Instructor. You log dives and develop capabilities as you find new ways to have fun scuba diving.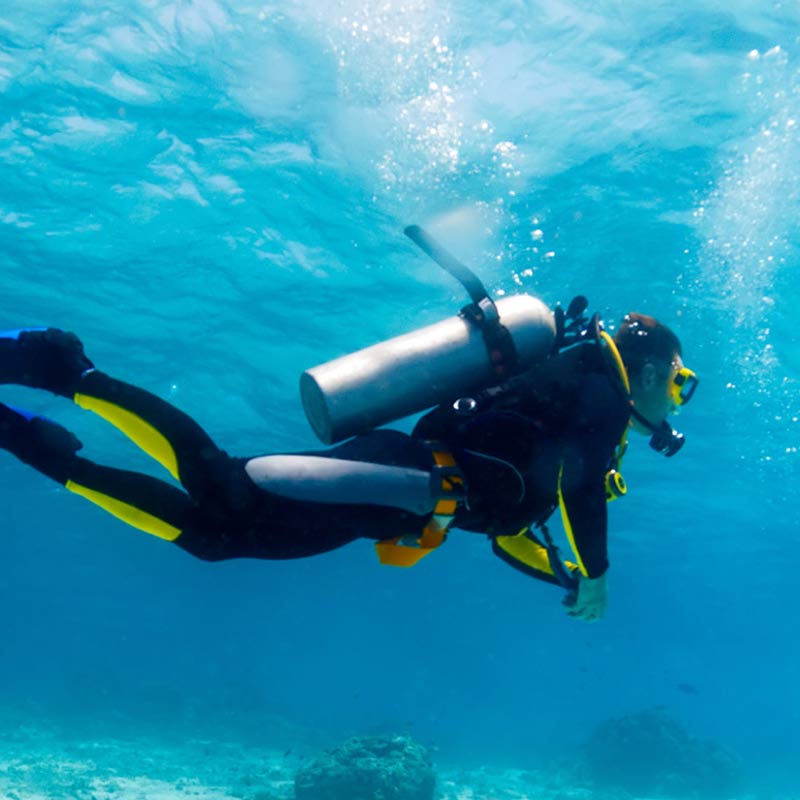 Rescue Diver
Scuba divers describe the PADI Rescue Diver course as the most challenging, yet most rewarding course they've ever taken. Why? Because you learn to prevent and manage problems in the water, and become more confident in your skills as a diver, knowing that you can help others if needed. During the course, you learn to become a better buddy by practicing problem solving skills until they become second nature. Plus, the course is just fun – it's serious, but still allows for lots of laughter in between the focused learning.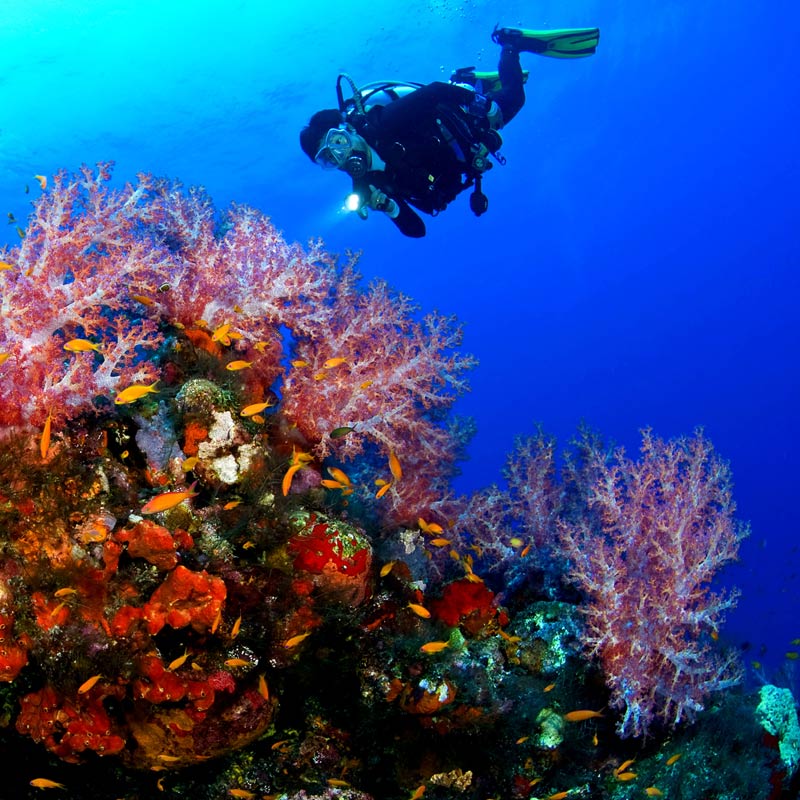 Master Scuba Diver
Join the best of the best in recreational scuba diving and live the dive life as a PADI Master Scuba Diver. The Master Scuba Diver rating places you in an elite group of respected divers who have earned this rating through both significant experience and scuba training. Fewer than two percent of divers ever achieve this rating. When you flash your Master Scuba Diver card, people know that you've spent time underwater in a variety of environments and had your share of dive adventures.