Amed
Amed is a long streched peaceful fishing village on the north-eastern tip of Bali, a 2.5 hours scenic drive from bali marine diving HQ.
Life in Amed is slow paced and the beautiful beaches with volcanic black sand make this area a perfect spot to relax in bali. However Diving here is not to be missed.
Along the bay you can find abundance of healthy corals and fish life. There's are great dive sites and snorkling spots that can be acccesed from both beach and with jukung (traditional indonesian outrigger boat) and this area is perfect for a day trip.
The best time of the year to dive in this area is october – november this is when you will get the calmest conditions and best visibility. In may – mid july also offers good conditions.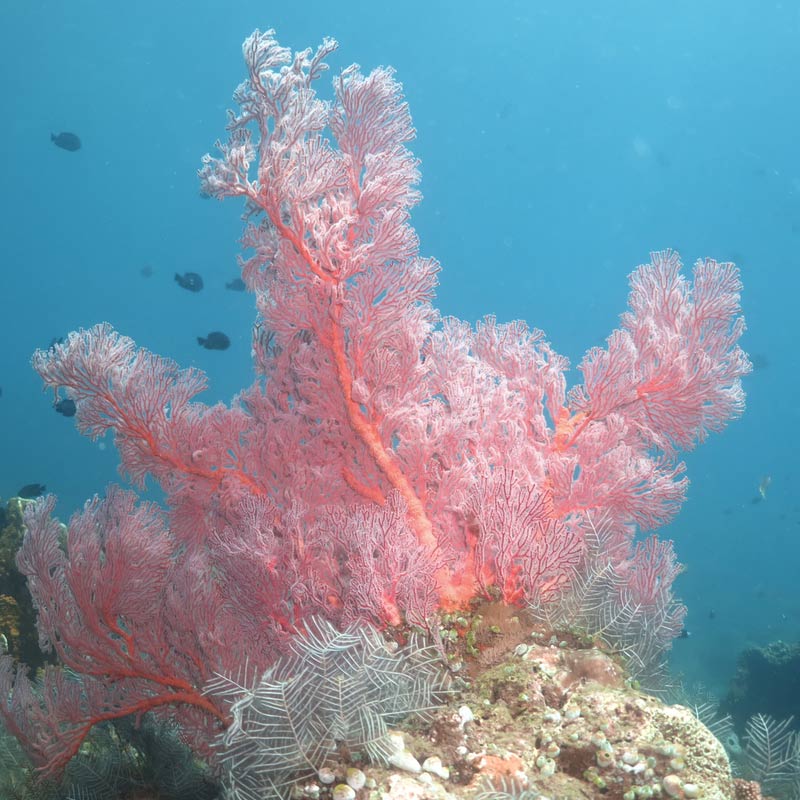 Jemeluk
Diving is a very easy dive and it's great to dive all year round. To go to the dive sites you can go from shore or use jukung. This dive site you can find abundance of marine life from lobsters, clownfish, moray eels, and loads of fish. This site is great for macro photographer. This site is also recommended for night diving experience.
(macro, coral, fish, jukung)
Japanese Wreck
This wreck is not as famous as the neighbouring sister wreck the USS Liberty. This wreck is a sunken Japanese patrol ship during WW2 lies in shallow water from 6 to 12m deep. Regardless the unpopular dive sites, the wreck and the reef area is well worth exploring. It's home to abundance marine life, gregorian fans and sponges.
(fans, wide angle & macro, wreck, 15m, fish)